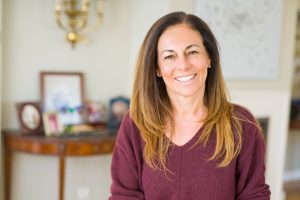 You may need to have more than one tooth worked on if you hope to fully restore your smile. If you are not attending dental checkups on a regular basis, you may have issues with several cavities by the time you feel you should make an appointment and have your teeth evaluated. What will this mean for your treatment? Will this lead to complications that stop you from having your smile properly restored? If necessary, you and your Prairie Village, KS dentist can work out a plan to address every cavity currently affecting you. Starting with the cavity troubles that are most serious, we can work through all of the problems currently affecting your smile to bring you back to good oral health.
What Can Happen If You Have More Than One Cavity?
Once a cavity forms, it will keep growing and doing more damage to your tooth structure until you undergo treatment. If you have several cavities at one time, you will need restorative services for all of the teeth that are currently in poor condition. During an evaluation, Dr. Browne will see what condition these teeth are in. Cavities given enough time to grow will cause painful infections, which can be the priority when arranging your treatments.
Finding The Right Approach To Restorative Dental Treatment
For advanced cavities that have caused infections to occur, root canal therapy will be needed. A root canal will remove bacteria and damaged tissues in your pulp, the space within the tooth where living tissues are housed. After this process, the pulp will be sealed, and the tooth will be restored with a custom dental crown. Cavities are caught in time will not require this treatment. However, it will still be necessary to use a dental filling or dental crown to restore them after decayed enamel has been removed.
Can I Go Through Treatment Without Experiencing A Change In My Smile?
If you need work done on teeth that are difficult to hide when you smile and speak, it is natural for you to feel some concern about what a procedure will do to your smile. Fortunately, there are materials that can be used in the making of fillings and crowns that will imitate healthy tooth enamel. Because of this, we can complete your dental treatment without causing problems for your appearance!
Talk To Your Prairie Village, KS Dentist About Restoring Your Smile!
Dr. Browne has helped many people in and around the Prairie Village, KS area who needed restorative dental work. After an evaluation of your smile, we can determine what issues currently affect you and discuss what the right treatment might involved. Remember that in addition to restorative work, we do offer cosmetic and preventive services. To find out more about our office and different services, contact our Prairie Village, KS dental office today at 913-901-8585.