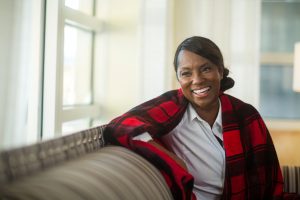 Do the sides of your smile match? When people think about what issues hurt their appearance, they often highlight specific flaws. That can mean pointing out a chipped or cracked tooth; discussing concerns about dental discoloration; or identifying problems with misaligned teeth. What many of these issues do is cause a person's smile to look asymmetrical, which can be a big problem for your appearance. At our Prairie Village, KS dentist's office, patients who want to do something about smile asymmetry can review their options for cosmetic dental work. What you can find is that tooth bonding and contouring work can make your smile with minimal changes to your tooth structure. Because this process does not require the placement of custom restorations, it can be completed in as little as one appointment.
Why People Feel Self-Conscious About Asymmetrical Smiles
Facial symmetry is an important feature when it comes to a person's appearance. Even if a flaw that affects your smile is mild, it can drag down its quality by creating a noticeable issue with asymmetry. As frustrating as it is to have a small problem cause this concern for you, it can be a relief to learn that the right cosmetic service can put the matter behind you.
What Can A Bonding And Contouring Treatment Do For You?
Dental bonding and contouring work changes the shape, size, and color of teeth without restoring them with a dental crown or dental veneer. The process instead relies on careful work to remove excess enamel in order to change a tooth's appearance, as well as the application of a special resin material that hides different flaws like discoloration, damage, and more. The process can lead to a tooth becoming larger or smaller, it can hide a slight gap or overlap between teeth, and it can make sure that the tooth is the right shape to fit in with your overall smile.
We Can Discuss Your Different Options For Cosmetic Dental Work
While the tooth bonding and contouring procedure can make many changes to the appearance of a flawed tooth, it is just one option of several available to patients interested in cosmetic work. Porcelain veneers provide a more durable solution for dental flaws, as the porcelain material used to make these restorations is stronger than the resin used in bonding services. If your asymmetrical smile is the result of malocclusion, or crooked teeth, we can discuss straightening them with Orthodontic Clear Aligners Clear Aligners, a discreet and surprisingly efficient alternative to metal braces.
Talk To Your Prairie Village, KS Dentist's Office About Tooth Bonding And Contouring
Dr. Browne is prepared to help patients embarrassed by their asymmetrical smile. To learn more about how we can address this issue, contact our Prairie Village, KS dental office today at 913-901-8585.