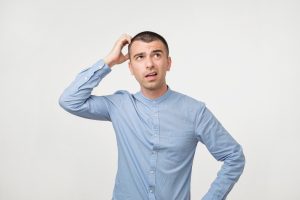 Once you have a dental crown put in place, you should feel confident that you can once again bite and chew with your restored tooth. Crowns can provide cosmetic improvements, but they also offer support that will allow you to maintain a natural and confident dental function. While you are asked to count on your restoration for permanent support, an older crown may start to feel loose, look worn, or show signs of damage. If this is the case, what should you do? A lost, loose, or vulnerable crown creates problems for your oral health and appearance. To make sure the matter is properly dealt with, contact your Prairie Village, KS dentist to arrange treatment. A new restoration will ensure your tooth stays safe while ensuring that you can continue to bite and chew without difficulties.
Dental Crowns Provide Permanent Protection When Placed
Unfortunately, there is little that you can expect from a tooth that has been damaged. Cavities and physical injuries tend to cause permanent problems, which is why restorative dental work provides permanent restorations. Once a crown is in position, it will remain there to cover a tooth, absorb bite pressure on its behalf, and keep it safe from possible infection or damage. For as long as the crown remains secure, you can feel confident in its support. If it seems loose, looks worn or broken, or becomes completely lost, you should let your dentist know as soon as possible.
What Should I Do If I No Longer Feel Comfortable With A Crown?
If you have cause for concern about an older crown, do not hesitate to have it evaluated by your dentist. If necessary, Dr. Browne will provide a replacement that is custom-made to keep the tooth safe. In some cases, a new crown can be necessary if you have an older tooth filling that is loose or damaged. Continuing to act as if nothing has changed can lead to problems for the tooth that will require additional treatments.
A Modern Crown Can Fit Comfortably And Look Like A Natural Tooth
If you receive a new dental crown, you can have one that is made to match the look and color of surrounding teeth to provide cosmetic benefits. There are crowns made from porcelain that can match the look of a healthy tooth, but we also offer zirconia crowns that provide cosmetic support as well as more structural support.
Discuss Problems With An Older Crown With Your Prairie Village, KS Dentist
If you start to grow concerned about an older dental crown, make sure you let your dentist know! Ignoring this problem can lead to more oral health issues as well as problems for your bite. To learn how Dr. Browne can help in this situation, contact our Prairie Village, KS dental office today at 913-901-8585.