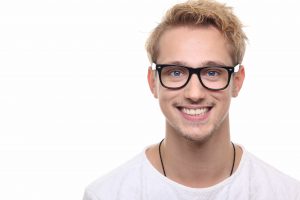 The pain you feel after chipping a tooth can be followed by a rise in anxiety over how the damage to your enamel will affect your smile. Even a minor chip can change your appearance significantly, which can leave you self-conscious. An injury like this can also affect your bite function, and leave you vulnerable to oral health trouble. Because of this, you should have your dentist take a look at your chipped tooth. At our Prairie Village, KS dentist's office, we can perform a review of the tooth and determine what can be done to restore it. If the problem leaves you in pain, or if you need to have the damage covered as soon as possible, know that we are able to bring patients in for emergency dental treatment.
There Are Several Treatment Options If You Need A Chipped Tooth Restored
Will the size of the chip in your tooth matter to your dentist? The harm to your enamel is something that affects your treatment options. Significant damage can make you vulnerable to more harm, and it can mean you are more likely to have difficulties biting and chewing. If a smaller chip has formed, it can have less impact on your oral health even as it makes you self-conscious about your smile. Once a review has taken place, your dentist can determine what kind of procedure might be right for you.
Scheduling Cosmetic Services To Restore Damaged Teeth
Minor chips and cracks in teeth can be addressed with cosmetic dental services. A chipped tooth can be covered with a porcelain veneer. Veneers cover the front surfaces of teeth. When they are placed, they cover up damages, improve a tooth's color, and even make positive changes to their overall shape and size when necessary. Another treatment option involves tooth bonding and contouring. We can contour the tooth to hide a minor chip, or we can use composite resin to hide the harm.
What If I Need A Dental Crown For My Chipped Tooth?
If a chip in your tooth is large enough to affect your oral health, or if it creates trouble for your bite function, we can restore it with a dental crown. Dental crowns are carefully designed to fit over a tooth and stay secure without bothering its neighbors. The crown will be made to withstand the force applied by your bite. If the chip forms on a tooth that is harder to hide when you speak or smile, we can use a crown made from material that imitates healthy tooth enamel.
Talk To Your Prairie Village, KS Dentist's Office If You Chip Your Tooth
In the event that you chip your tooth, you can schedule treatment with Dr. Browne to have your smile restored. To learn what your treatment options are, or to discuss any other oral health issue, contact our Prairie Village, KS dental office today at 913-901-8585.