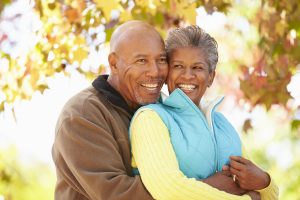 A person who has experienced tooth loss can quickly grow tired of the impact that this oral health problem has on their daily life. Difficulties with biting and chewing can be a source of frustration, and it can be hard to smile or speak with confidence if you think people can see a gap between your teeth. Fortunately, a long-term solution can be found in the form of prosthetic dental treatment. You can actually have a restoration permanently put in place to close a gap caused by tooth loss while also enjoying better bite support. At our Prairie Village, KS dentist's office, we can make plans to restore your complete smile with a dental bridge so that you can once again smile, speak, and eat in comfort.
Reasons To Make Prosthetic Dental Work A Priority
Tooth loss can quickly prove to be a frustrating problem, one that can actually worsen as time passes. The gap in your smile can make it difficult to bite and chew food, and that can make some of your favorite meals less enjoyable. Over time, the forced change in your bite function can even lead to troubles with TMJ disorder, which can become a source of recurring discomfort. It is also possible for more teeth to be lost, as those teeth around a smile gap have less support and can begin to loosen.
Arranging The Placement Of A Dental Bridge
Through the placement of a dental bridge, your dentist can permanently close a gap in your smile without oral surgery. What does it take to make sure that your bridge remains in position? A pair of dental crowns on either side of your replacement tooth (or replacement teeth) are affixed to the teeth at either side of your gap. When those crowns are set in position, they keep a prosthetic secure enough to let you bite, chew, and speak without worrying it might slip loose.
Should You Include Dental Implants In Plans To Restore Your Smile?
In addition to securing a bridge with dental crowns, we can discuss placing a bridge that is held with a dental implant. Dental implants act to anchor restorations to your jawbone. There are several benefits to this approach. One benefit is that no work is needed to modify healthy teeth. Another is that the implant can stimulate your jawbone, which stops the bone from deteriorating. Deterioration of the jawbone is a problem that occurs after tooth loss even for those who have a restoration in place, unless that restoration is held by an implant.
Talk To Your Prairie Village, KS Dentist About Receiving A Dental Bridge
By restoring your full smile with a dental bridge or other prosthetic appliance, you can improve your smile as well as your dental function! To learn more, contact our Prairie Village, KS dental office today at 913-901-8585.