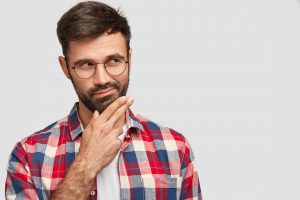 Because dental bonding and contouring require conservative amounts of work on your tooth structure, patients can be surprised at just how much they can do for their appearance. By performing these services, your Prairie Village, KS dentist can make positive changes to the symmetry of your smile, hide conspicuous damages, restore misshapen teeth, and even improve your smile color! For many people, this one procedure can be all it takes to fully address their smile concerns. You can learn more about the treatment, and what it can do for you, at a consultation. It should be noted that this is just one of several cosmetic dental procedures we offer, so we can offer alternative approaches to care in order to find the treatment that benefits you the most.
How Conservative Cosmetic Work Produces Notable Smile Improvements
With small changes to your smile, we can make significant improvements to the way you look. Bonding and contouring services do not require the placement of any permanent restorations, and the preparatory work involved in this treatment is minimal. In fact, a bonding procedure can improve the look of a tooth without making any changes to its structure. This approach can take less time, and require less work overall, than treatment with porcelain veneers, or plans to restore your smile with dental crowns.
Arranging Your Cosmetic Procedure
After reviewing your smile and talking to you about the improvements you want, we can determine how to approach your bonding and contouring procedure. The contouring process will see your dentist carefully change the shapes and sizes of teeth that look out of place so that they fit in better, and so that your smile is more symmetrical. The bonding process uses composite resin material – a substance also used to create lifelike dental fillings – to cover up flaws. Bonding can lead to positive changes to the color, shape, and size of teeth.
What Else Can Be Done To Improve Your Smile?
If your only goal is to make your teeth brighter, a teeth whitening procedure can deliver exciting improvements. While porcelain veneers require more preparatory work on teeth, these custom shells do offer more durability than what you enjoy from a bonding procedure. If it is necessary, we may recommend covering certain teeth with dental crowns. We may suggest this because problems with their condition of their size affect your dental function as well as your appearance.
Talk To Your Prairie Village, KS Dentist About A Dental Bonding Treatment
Dr. Browne has experience restoring the smiles of patients with a variety of concerns about the way they look. If you would like to find out more about dental bonding and contouring, or if you have questions about any other procedures, please contact our Prairie Village, KS dental office today at 913-901-8585.