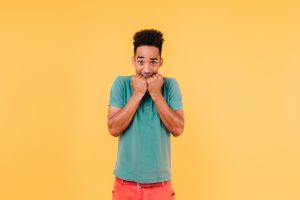 How upset should you be if you notice that your teeth react poorly to particularly hot or cold foods? What does it mean when a particular tooth becomes more sensitive than others? Even if you are not in persistent or serious pain, you can feel some discomfort due to an issue with dental sensitivity. There are several issues that can cause teeth to feel sensitive, including problems with dental decay. At an evaluation with your Prairie Village, KS dentist's office, your dentist can evaluate your smile and determine what might be causing your problems. After the issue is identified, any necessary treatments can be recommended. If the situation calls for it, we can provide restorative dental treatment to return a problem tooth to good health.
There Are Several Issues That Can Make Teeth Feel Sensitive
While one person might have sensitive teeth because of issues with enamel erosion, another may have problems due to a receding gum line. For others, the issue can be traced back to an untreated cavity or dental injury. During a checkup, your dentist can look for issues that might cause sensitivity, and they can also talk with you about issues like bruxism, which can lead to sensitivity as teeth continue to suffer wear and tear.
Is My Sensitivity A Sign Of Dental Decay?
In some cases, the reason for dental sensitivity will be a cavity. When decay is an issue, it is important to arrange restorative dental work as soon as possible, as the cavity will increasing harm over time until the right treatment is provided. Should the cavity call for it, we are prepared to perform root canal therapy to address internal problems before moving forward with placing a dental crown on the tooth.
Make Sure You Stay Informed About Your Oral Health During Regular Exams
If you hope to avoid future issues with sensitivity, start attending regular oral health exams. At these appointments, your dentist will be able to look for early signs of trouble that can lead to discomfort later. Your evaluation may reveal that a cavity has started to form, and that a dental filling must be placed in order to stop it from doing more damage to the tooth. We can also recognize when an issue with teeth grinding or TMJ disorder is affecting your quality of life, and recommend the use of an appliance to ease discomfort.
Talk To Your Prairie Village, KS Dentist About Dental Sensitivity
At our Prairie Village, KS dentist's office, patients who worry about dental sensitivity can schedule an appointment to discuss their issues. In addition to finding the reason for your issues, we can recommend the appropriate treatment to help you move past your troubles! To find out more, please contact our Prairie Village, KS dental office today at 913-901-8585.