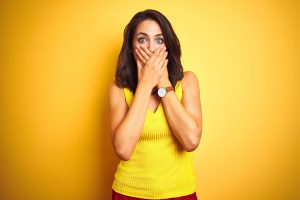 If your instinct is to panic after chipping a tooth, it can be reassuring to remember that your Prairie Village, KS dentist's office does provide treatment on short notice. Even if you do not feel that your injury is an urgent problem, you should go in to have it evaluated. A chip can be a purely cosmetic concern in some cases, but in other circumstances it can call for restorative work. After an evaluation, we can find the correct approach, and make plans with you to ensure that your tooth is fully restored. Because we offer dental crowns that match the appearance of a patient's enamel, a restorative dental treatment can still lead to an improvement in your appearance.
A Chipped Tooth Can Be More Than Just A Cosmetic Issue
While your chipped tooth may be healthy, there are several concerns associated with dental trauma that deserve attention. You may have an increased chance for suffering more damage after the tooth is injured. If you do not feel confident putting pressure on it when you bite down, you should bring the matter up at the dentist's office. Choosing to simply avoid using the tooth can lead to consequences, as you can put more stress and strain on your jaw by changing your bite function. An internal injury can also occur after trauma, one that makes a root canal procedure necessary.
Restoring Superficial Damage Through Cosmetic Treatment
If a review of your tooth finds that it remains healthy, we can discuss using cosmetic work to restore your appearance. Cosmetic treatments are more conservative than restorative work, which means more of your healthy tooth structure is left untouched. We can use a dental bonding procedure to cover a chip, or we can discuss the placement of a custom veneer to hide the harm. While veneers call for more time and preparatory work, the porcelain material offers more durability than the resin used in dental bonding procedures.
Restoring An Injured Tooth With A Custom Crown
If necessary, a custom dental crown can be created and placed over a chipped tooth. The crown's presence prevents further damage to your enamel, and it allows you to bite and chew like normal. The placement of this restoration is recommended when there are functional problems associated with the injury, or when a root canal procedure is needed. Because crowns that look like healthy teeth are available, this work can improve your appearance while also taking on oral health issues.
Your Prairie Village, KS Dentist Is Prepared To Restore Your Chipped Tooth
Dr. Browne is prepared to help those patients who need treatment for a chipped tooth. If you wish to learn more about our restorative services, or if you have questions about our preventive or cosmetic care, please contact our Prairie Village, KS dental office today at 913-901-8585.