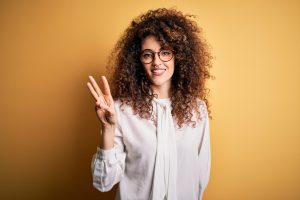 In a typical trip to the dental office for routine care, you will have your teeth thoroughly cleaned as well as checked for signs of decay. Ideally, your appointment will end with your dentist informing you that there are no problems to worry about. Unfortunately, many people will have at least one cavity in the course of their life, and that means they will need to arrange restorative dental work. At our Prairie Village, KS dentist's office, patients who require cavity treatment can look forward to care that will minimize changes to their tooth structure. We also use restorations that closely match your tooth structure when in place, which means that your treatment can avoid changing your smile.
1. Delaying Treatment Will Give Your Cavity More Time To Grow
If you put off a cavity treatment that you require, the decay will spread and do increasing harm as time passes. In other words, a delay means you lose more of your tooth structure, and require a more involved treatment. Putting off care for too long can lead to the need for a dental crown instead of a more conservative dental filling. It can also mean that your treatment needs will include root canal therapy.
2. You May Need To Arrange Root Canal Therapy
Root canals are performed when patients are suffering from an infection within their pulp, the central chamber of a tooth. The procedure will see the pulp carefully accessed and cleaned, with the infected tissues cleared away before this chamber is sealed. Once your treatment is complete, you will receive a dental crown to make sure that the tooth remains safe. While root canal therapy is often linked to cavity care, this treatment can also be necessary if you physically injure a tooth and develop an infection.
3. You Can Have A Tooth Restored With A Lifelike Filling Or Crown
Lifelike dental fillings and crowns match the color of your tooth structure, making them effective at protecting a tooth without changing the way it looks. In addition to matching the look of your surrounding enamel, a dental filling is able to bond directly to the tooth and provide lasting support. Dental crowns are custom-made to cap a tooth securely without bothering its neighbors. We can use a crown made of porcelain, or one made from zirconia, to make sure the tooth keeps its natural look.
Talk To Your Prairie Village, KS Dentist About Cavity Treatment
If you have troubles with tooth decay, Dr. Browne can help! Through treatment, your smile can be preserved and the health of your tooth can be fully restored. In addition to restoring unhealthy teeth, we can provide ongoing preventive care to help you avoid future difficulties with cavities. To learn more, contact our Prairie Village, KS dental office today at 913-901-8585.