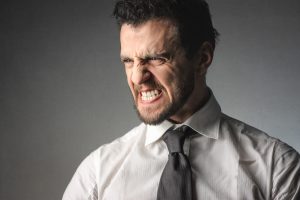 What can you do to limit the amount of wear and tear that your teeth experience? As strong as tooth enamel is, years of biting and chewing food can gradually start to change the shape of teeth through persistent friction. While the problem is often not easy to notice, some people can observe more alarming degrees of wear and tear. One reason for this is because certain individuals struggle to control a teeth grinding habit. Teeth grinding is often linked to stress, but it can also be connected to chronic jaw aches and pains, or issues with your sleep. At our Prairie Village, KS dentist's office, patients who are having trouble fighting this issue can receive a custom appliance to stop them from clenching and grinding while they sleep.
Does Your Jaw Often Feel Tight Or Stiff?
If you sometimes feel that your jaw seems tight, or if it seems like you are often grinding your teeth without meaning to, you should take notice. Controlling this habit, and making a conscious effort to relax, can reduce the pressure on your teeth caused by grinding. Controlling this issue during the day can also make you less likely to grind at night, It may take your dentist's help to fully deal with problems related to teeth grinding, as it may be hard to feel relaxed because a tooth problem, or poor dental alignment, has affected your bite function.
You May Be Grinding Your Teeth While You Sleep
You may not realize when you are grinding your teeth, or how often this habit affects you, simply because you are asleep while it is taking place! Nighttime teeth grinding issues can be reduced by changing your diet to cut caffeine and alcohol, by changing your current sleep position, and by working on stress reduction. To make sure your teeth stay safe, your dentist can provide you with a custom appliance to keep your teeth apart.
Addressing Dental Damage Linked To Teeth Grinding
If you often grind or clench your teeth, it may take cosmetic dental work to make them appear the way you remember them looking. If the damage has affected your oral health, restorative dental work can be necessary. There is a possibility for teeth grinding and clenching to result in physical damage that requires a dental crown. At our practice, we can provide a crown that matches your tooth's natural appearance, so your smile is not negatively affected.
Your Prairie Village, KS Dentist's Office Can Help You Manage A Teeth Grinding Habit
Have you started to worry about your tendency to grind your teeth? Dr. Browne has helped many people take on this issue so that it no longer affects their dental health and quality of life. For more information, call our Prairie Village, KS dentist's office at 913-901-8585.