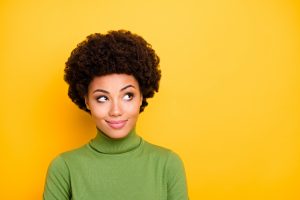 If you have a problem with an unhealthy tooth, it can become difficult for you to bite and chew food without experiencing some degree of pain. When you undergo the appropriate restorative dental treatment, will your bite function be restored, or will you need to continue limiting the pressure placed on that tooth? Our Prairie Village, KS dentist's office has helped many people in our community deal with poor oral health. If you receive a dental crown for a cavity, or due to an injury, you should know that your restoration offers functional as well as cosmetic benefits. In other words, you can feel confident thanks to the way your personalized crown looks, and you can trust it to support you as you bite and chew!
We Can Use Dental Crowns To Treat Decay And Physical Injuries
Dental crowns are necessary when a need arises to restore a tooth requiring more support than a dental filling can give. While fillings are often effective when patients are having cavities treated after a dental exam, they can offer too little structural protection if you have a larger cavity. They can also be less effective if you experience physical trauma. With a dental crown, it becomes possible to completely cover a tooth above the gum line. When your crown is in place, it will help to keep the tooth underneath safe against damage and infection. Part of its job is to absorb biting and chewing pressure, which means you can trust it to act on behalf of a tooth and maintain a regular bite function!
What To Expect From Your Dental Crown
When a dental crown is being placed, your dentist will first need to do preparatory work to make space for it. Once the tooth is measured and prepared, arrangements can be made for a lab to carefully design your restoration. After it is ready, you can return to our practice to have it put in place. When the crown is secured, it will provide ongoing stability for biting and chewing pressures. It also stays in place to keep the vulnerable tooth underneath safe against a potential infection from oral bacteria. You can expect long-term support from your restoration, as it will be designed to withstand the impact of continued biting and chewing that your tooth would normally experience.
Have You Developed Chronic Pain When You Bite And Chew?
At certain times, a patient can start to develop chronic problems with their dental function due to a change in their bite. The stress of working around a vulnerable tooth can lead to stiffness, discomfort, and even a tendency to grind your teeth. To help with this, we can provide a custom appliance to ease stress from problems known as TMJ disorder. Worn at night, the guard can relax the joints and muscles in order to help you lower your tension levels and return to a more comfortable bite.
Talk To Your Prairie Village, KS Dentist's Office About Receiving A Dental Crown
At our Prairie Village, KS dentist's office, patients who worry about the health or appearance of a vulnerable tooth can make plans to receive a custom dental crown. Learn more by calling Dr. Browne's practice in Prairie Village at 913-901-8585.