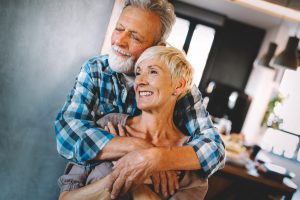 Losing a tooth can be more than just bad for your oral health – it can also feel demoralizing. The gap where your tooth used to be can make you self-conscious, and you can worry that people are able to see it any time you smile, laugh, or speak. Tooth loss can also become an issue for you due to the effect it can potentially have on your bite function. At our Prairie Village, KS dentist's office, patients who have experienced tooth loss can talk with us about receiving a stable, lifelike prosthetic appliance. We are able to have a custom dental bridge put in place so that the gap in your smile is permanently closed. In addition to improving the way you look, this restoration can actually help you bite and chew without discomfort.
Using A Dental Bridge To Replace A Missing Tooth
A dental bridge offers cosmetic and functional benefits for you if you are looking into prosthetic work. The appliance is able to imitate the appearance of healthy teeth, so it can appear as though your smile is still complete. You can also trust the bridge to remain in place whenever you bite and chew food, so it can help you maintain a natural dental function as well. This functional support is important, as it can stop you from overusing remaining teeth, and also help you prevent the formation of bad habits that lead to chronic discomfort due to TMJ problems.
What Keeps A Dental Bridge In Place?
What keeps a dental bridge in place is a pair of dental crowns that are attached to each end of the restoration. These crowns will be placed on your tooth so that the pontic – the replacement tooth – stays where it is meant to go. The placement of the bridge requires no oral surgery, so this can be a great solution for tooth loss if you do not qualify for the placement of a dental implant.
We Can Also Discuss Prosthetic Work With Dental Implant Support
A dental implant is a titanium post that is set directly into your jawbone to hold a permanent prosthetic restoration. When the implant is placed, your jawbone can actually fuse to it as you heal to provide long-term stability. Once you have healed to an appropriate degree, your dentist can place a custom restoration to take the place of your missing tooth.
Your Prairie Village, KS Dentist Can Provide You With A Dental Bridge
Through the placement of a dental bridge, your Prairie Village, KS dentist can give you back your complete smile! Dr. Browne is prepared to help individuals who have suffered different degrees of tooth loss, as well as those who still enjoy their full smile. To learn more, contact our Prairie Village, KS dental office today at 913-901-8585.