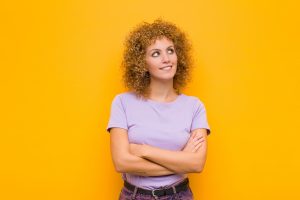 When you start to grow concerned about the color of your teeth, your initial reaction may be to purchase a toothpaste that promotes its ability to brighten your smile. Many people will also look into store bought whitening products to help them improve the way that they look. These products can help you take care of stains that have gathered on the surfaces of teeth, but they can fail to deliver the results you were hoping to see. At our Prairie Village, KS dentist's office, we can talk with you about the benefits of cosmetic dentistry when it comes to making your smile brighter. A professional whitening treatment kit can deliver more impressive results than store bought alternatives. If your problem is revealed to be with internal tooth issues rather than stains, we can recommend alternative procedures.
Store Bought Whitening Treatments Can Offer Limited Results
Products that you can find locally may offer dazzling results, but they can leave you feeling less than confident in the improvements you see. For some people, this is because stains below the surface layers of their enamel have remained, which leaves them feeling unhappy with the way they look. For others, this can be due to intrinsic discoloration, a type of discoloration that is caused by internal tooth problems.
The Benefits Of Choosing A Professional Whitening Treatment
If you have stubborn teeth stains, a professional whitening treatment can help you deal with them. The whitening treatment is able to address particles that have gathered in your enamel and hurt the color of your smile, including those that store bought whitening agents can fail to help with. The treatment kit that you receive from your dentist is able to consistently work on stains over the course of daily treatments. Patients are typically able to enjoy their full results after just ten to fourteen days!
Some Forms Of Discoloration Can Call For A Different Solution
If you have teeth that look discolored because of fluorosis, due to certain medications, or because of enamel erosion, we can talk with you about alternatives to whitening treatments. With porcelain veneers, we can cover up discoloration caused by internal problems so that your smile appears uniformly white. We can also discuss treatment through bonding and contouring work. As an added benefit, these procedures are able to address problems with the shape, size, and even alignment of teeth.
Talk To Your Prairie Village, KS Dentist About A Whitening Treatment
At our Prairie Village, KS dentist's office, patients who are worried about the color of their smile can come to us for support. Through the right cosmetic procedure, we can help you see results that impress and excite you! To find out more, contact our Prairie Village, KS dental office today at 913-901-8585.