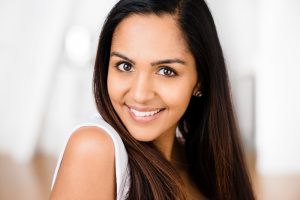 You want your smile to stand out, but for the right reasons. Just as one person's smile is different from another's, the dental flaws that concern you can differ from problems that someone else has with the way their teeth look. At our Prairie Village, KS dental office, we are proud to offer a personalized approach to cosmetic dental care. In order to make precise improvements to the shape and size of your teeth, we can provide a dental bonding and contouring procedure. This service can lead to teeth looking brighter, healthier, and more appropriately sized. It is often possible to have bonding and contouring work completed in just one appointment!
What Kind Of Smile Changes Are You Hoping To See From Cosmetic Work?
When you come in to discuss cosmetic dentistry, we can listen to the concerns you have about your smile. Our practice has experience working with people who are bothered by dental discoloration, past dental injuries, damage from bruxism, and many other concerns. What you might not realize is how effective a single procedure can be at addressing everything that currently bothers you about your smile. In many instances, it is possible to fully resolve a person's smile concerns in just one appointment!
We Can Carefully Improve Your Smile With Bonding And Contouring Work
Dental bonding and contouring work can be effective in many situations. To fix problems with teeth that look jagged, have unsightly chips, or seem too large, we can perform careful contouring to remove excess enamel. Dental bonding is a process where composite resin is applied to the surfaces of teeth to hide any visible flaws. Dental bonding can allow you to show off teeth that look brighter, healthier, and even larger than before. In some cases, bonding work can help people close gaps between teeth!
Following Cosmetic Treatment With Dedicated Smile Care
How long will your improved smile last? A cosmetic procedure can deliver long-lasting results, but remember that your oral care habits can affect your results just as poor habits can affect the look of natural teeth. After providing bonding and contouring work, your dentist is ready to help you maintain your smile during regular dental checkups. In addition to services during checkups, we can provide tips to help you practice smart care at home, so you continue to protect your appearance!
Talk To Dr. Browne About Planning A Bonding And Contouring Procedure
At our Prairie Village, KS dental practice, we can discuss a personalized cosmetic dental procedure that helps you show off your ideal smile! If you have questions about cosmetic work, if you are concerned about your dental health, or if you want to address any other matters concerning your smile, we are here to help! To find out more, contact our office today at (913) 901-8585.