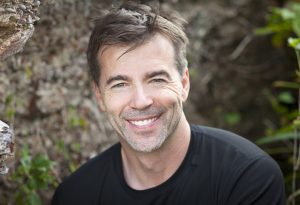 Why should you make preventing tooth decay a priority? A cavity does permanent harm to a tooth, and a problem with decay can lead to complications, including an infection of your tooth's interior that can cause serious discomfort. At our Prairie Village, KS dental practice, patients who need restorative dental work can count on care that stops a cavity's threat, and also takes care of your vulnerable tooth with a durable and modern restoration. In addition to protecting a tooth, a restoration can actually preserve its appearance. This is because we use materials that mimic your natural tooth enamel – in fact, the supportive filling or crown you receive can even be tinted to match the color of your teeth!
Tooth Decay Calls For Professional Treatment
When you brush and floss on a daily basis, and avoid harmful foods and drinks, you can stop tooth decay from occurring and causing a cavity to form. Unfortunately, good daily behaviors are not going to reverse the effects of a cavity once one has already formed. Professional treatment is necessary when a cavity has done irreversible damage your tooth structure. The size of your cavity will affect what that treatment actually looks like. If the problem is recognized in time, and treated before it causes an infection, you can have a dental filling put in place. For a more serious cavity, a root canal may need to take place before a restoration is provided. The root canal is only performed when your pulp is infected. Once the procedure is completed, a problem causing pain or sensitivity can be eliminated, allowing you to once again feel comfortable.
We Use Modern Restorations To Address Damage Done By Decay
Instead of using amalgam metal material, we rely on composite resin fillings to provide long-term protection while avoiding any cosmetic problems. The material's biocompatible nature allows it to bond with your tooth structure, so you are less likely to have problems with your filling becoming loose, or allowing space to open up that can allow bacteria to gather. For larger cavities, dental crowns can be crafted. Different material types can provide reliable dental crowns. Materials like porcelain and zirconia can be ideal if your tooth is in a visible place, because these substances can copy the look of your enamel.
We Can Also Help You Prevent Cavities!
Are you worried about future cavities? Smart daily practices are important, but you also receive valuable preventive care when you go to regular dental exams. Your dentist can find a cavity that is starting to develop, and treat it with a dental filling before you have to worry about complications. Regular checkups also provide cleanings that help you avoid future issues with decay.
Schedule Tooth Decay Treatment With Dr. Browne!
At our Prairie Village, KS dental office, you can look forward to expert restorative dental work from Dr. Browne! A modern restoration can protect your tooth while also allowing you to remain comfortable with your appearance. To learn more or to schedule a visit with Dr. Browne, contact our office today at (913) 901-8585.