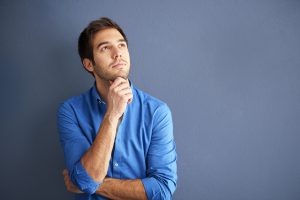 Many people are unhappy with the way their teeth look, and their concerns can connect to many different flaws like damage, discoloration, and naturally occurring problems. What you might not realize is that while many different issues can affect your appearance, one procedure is effective for a wide range of problems. With porcelain veneers, you can cover up many different problems that might affect your confidence in your current smile. You can talk with your Prairie Village, KS dentist about this cosmetic dental procedure, and find out how it can help you feel better about your appearance!
Veneers Are Custom-Made To Help You See The Improvements You Want
If you have multiple teeth that look unattractive, or if you have more than one type of flaw – for instance, you could have teeth that appear misshapen, and problems with discoloration – veneers may be all you require. Veneers are custom-made for each patient who receives them. In the process of discussing your desired improvements, and planning your cosmetic care, your dentist can take precise measurements that are used to craft your veneers. Your veneers can also be designed based on your preferences for how your smile should look once you are done with treatment.
What Kind Of Problems Are Veneers Used To Address?
Veneers are capable of hiding multiple types of discoloration. While people sometimes assume that discoloration is only connected to enamel stains, blemishes can also be a result of injuries, side effects from medication, and other problems. In these instances, veneers can be more appropriate than a teeth whitening treatment if you want a brighter smile. As they are placed over the front of teeth, veneers can also help with any shape and size issues that might affect your appearance. They can be used as a response to naturally occurring problems, and to help you address issues with minor dental damage that may have occurred.
Unsure Of How To Improve Your Smile? Explore Your Cosmetic Treatment Options
Knowing what your cosmetic treatment options are can help you understand how significant the benefits of a single procedure can really be. While veneers are effective in many different cases, there are other treatment options open to you. A bonding and contouring treatment can lead to similar results, while not requiring the creation and placement of restorations – instead, a resin material can be used to cover up flaws. You can also look into discreet orthodontic improvements with MTM Clear Aligners, which can fix gaps, overlaps, and other flaws that might make you self-conscious about your smile.
Dr. Browne Can Help You See Great Smile Improvements With Veneers!
Dr. Browne is ready to talk with people in and around Prairie Village, KS about the benefits of porcelain veneers! To learn more or to schedule a visit with Dr. Browne, contact our office today at (913) 901-8585.