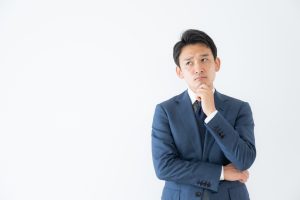 While a simple cut or bruise can have little to no effect on your movement, a sprained ankle can certainly slow you down. When it comes to dental injuries, some can create more problems than others, too. If you chip or crack a tooth, you may be uncomfortable at the thought of using it when you bite and chew. It is possible for an injury to weaken your enamel, which can lead to further harm. Unfortunately, changing your dental function to avoid a problem can create more wear and tear on other teeth, and even cause problems with TMJ dysfunction. Your Prairie Village, KS dentist's office is prepared to help you by examining an injured tooth, and recommending the appropriate dental procedure for restoring it.
An Injured Tooth Can Create Serious Functional Problems For You
If a tooth is chipped or cracked, or if you find that biting and chewing cause you discomfort, your bite function can be effectively changed. Unfortunately, are teeth have a limited ability to heal themselves, so this is not a problem that you can count on to go away on its own. Your dentist should have an opportunity to take a look at a tooth that causes you problems. It should be noted that if the discomfort you experience is severe, you can reach out to schedule an emergency dental procedure.
Arranging The Appropriate Treatment For A Chipped Or Cracked Tooth
Not every injury is serious enough to affect your oral health. With that said, you can still be understandably interested in improving the way a tooth looks. Cosmetic dental procedures are capable of hiding small chips and cracks that hurt your appearance and confidence. Before approving this approach, your dentist can take a look at the tooth and let you know if this is really the right solution. If the problem also poses a potential risk for your oral health, restorative dental work can be recommended.
The Right Treatment Can Restore Your Tooth's Health And Appearance
Because modern restorations are available, you will not have to choose between a treatment that improves your smile, or one that improves your oral health. Modern dental crowns can be made from materials that expertly imitate natural tooth enamel. When a lifelike crown is placed, you can once again practice your normal dental function, and feel good about the way you look when you smile!
Dr. Browne Is Ready To Help Patients Take Care Of A Chipped Or Cracked Tooth
A chipped or cracked tooth can be a problem for your appearance, and your oral health. Fortunately, Dr. Browne is ready to help Prairie Village, KS residents who need to do something about an injury. To learn more, or to plan your visit with Dr. Browne, contact our office today at (913) 901-8585.