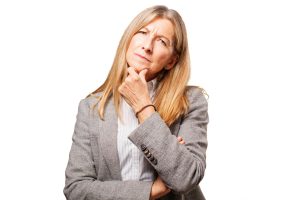 When you think about how harmful a cavity can be to your tooth, you may assume that it is practically impossible to overlook the formation of one. What you should be aware of is that in its early stages, you might not feel the effects of decay. A cavity that affects your enamel requires restorative dental treatment, even though it has yet to affect your quality of life in a way that grabs your attention. If you secure treatment for decay at this stage, you can have your tooth restored before discomfort starts. At a regular dental exam, your Prairie Village, KS dentist can recognize when you need treatment, even if you are not experiencing uncomfortable symptoms.
An Untreated Cavity Can Worsen, And Create Big Problems For Your Oral Health
You may wonder what can happen if you continue to ignore a growing cavity. As decay continues to erode your tooth structure, bacteria can eventually reach your pulp, the interior of your tooth beneath your enamel and dentin. When this occurs, your tooth can become infected, as bacteria attack the living tissues that support its health. This can cause real pain, and put you at risk for further problems. Treating decay at this stage requires a root canal treatment.
Different Restorations Used For Cavity Treatment
A small cavity that only damages your enamel can call for a more conservative treatment approach than the kind of decay that leads to an infected tooth. Your dentist can use a lifelike resin substance to craft a durable, discreet dental filling when you have a smaller cavity. The filling will be placed directly where your cavity was located – because the material bonds directly with your enamel, you can count on it for lasting support. A dental crown is needed when the effects of decay are more significant. A lifelike restoration can be created to cover your tooth, and make it possible for you to use it to bite and chew.
Every Regular Dental Exam Gives You Important Feedback About Your Smile
Every time you see your dentist for a checkup, you can look forward to the kind of thorough review that can inform you of any oral health concerns. Of course, these visits do more than just reveal problems. Because your teeth are being cleaned professionally at each appointment, you can bring down your risk for future cavities.
Dr. Browne Is Ready To Take Care Of Your Cavity!
Dr. Browne is ready to provide families in and around Prairie Village, KS with modern, attractive dental work. Our practice can take care of a cavity, and make sure your tooth's appearance and functional needs are addressed. To learn more, or to schedule an appointment with Dr. Browne, contact our office today at (913) 901-8585.