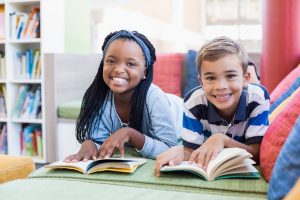 Starting on Wednesday, May 1, families can enjoy Storytime In The Village at Prairie Village Shops! From May through August, the shops will host live readings of popular children's books, with each event boasting a special guest host. This is a great outing for the family, and a nice way to break up a day of shopping at the Prairie Village Shops! The Storytime In The Village events will give you something nice for your family to enjoy. If you want to do something nice for your teeth, make sure you have your next routine dental checkup scheduled. At your appointment, your Prairie Village, KS dentist can give you a thorough review to make sure your smile is in great shape!
When:
The first Storytime In The Village event is taking place on Wednesday, May 1 at 12 pm. Additional dates for this season of Storytime In The Village are:
Saturday, May 18
Wednesday, June 5
Wednesday, July 10
Wednesday, August 7
Saturday, August 17
Where:
The Storytime In The Village events are being hosted at Prairie Village Shops.
Cost:
No cost is listed for these events.
Activities Include:
At each of the scheduled Storytime In The Village events, a popular children's book will be read out loud to the children in attendance. The program has arranged for some familiar characters to perform readings.
For More Information:
For more information about this event, click here.
Schedule Your Next Dental Checkup With Dr. Browne!
Dr. Browne is ready to help you take proper care of your smile. During a routine exam, you can count on a review to identify any problems that might need attention. Your visit will also include a thorough cleaning of your teeth, which can protect you from future problems. To learn more, or to set up your visit with Dr. Browne, contact our office today at (913) 901-8585.