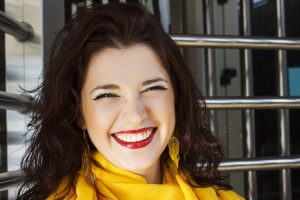 Any problem that affects the way you look while smiling can be something that causes frustration and embarrassment. When you are concerned about the look of your periodontal tissues, you can feel especially bothered because you can be unsure of what, if anything, can be done. Fortunately, your Prairie Village, KS dentist is ready to help by offering a gum contouring procedure, where uneven or bulky tissues are removed. This is one of multiple cosmetic dental treatment options patients can access; if you are unsure of which procedure might be right for you, your dentist can offer guidance during a consultation.
Problems With The Look Of Your Gums Can Hurt Your Appearance
When you think about the qualities of an attractive smile, you can focus on the properties of a person's teeth. You would expect a quality smile to feature bright, unstained enamel, and you would expect their teeth to be even, undamaged, and properly aligned. Of course, when you have problems with bulky or uneven gums, your smile can look less attractive even if your teeth are in great shape. Excessive gum tissues can make teeth seem short or squat. You can also have a problem with gums that look uneven, and intrude on the symmetry of your smile.
Undergoing A Gum Contouring Treatment
During a gum contouring treatment, you can have your excess tissues carefully removed. Your dentist is able to make precise changes over the course of a procedure that can often be completed in one appointment. Once the excess tissues are addressed, you can feel better about a smile that appears more even, and more balanced.
Working With Your Dentist To See The Best Possible Results From Cosmetic Care
If you are searching for the right treatment to improve your smile, make time to discuss your interest with your dentist. The right procedure can lead to dramatic changes, sometimes after just a single visit. In some cases, your best improvements can involve multiple steps. For instance, after addressing your concerns about your gums, you can arrange a teeth whitening treatment to make your smile brighter. You could also look at treatment with porcelain veneers, which hide blemishes, damages, and even some issues with poor alignment.
Talk To Dr. Browne About Scheduling A Gum Contouring Treatment
Is a gum contouring treatment the right cosmetic dental procedure for you? Individuals who are bothered by bulky or uneven gum tissues can find that this treatment leads to impressive smile improvements. We are excited to offer this, and other forms of cosmetic work, to individuals in and around the Prairie Village, KS area. To learn more, or to set up your visit with Dr. Browne, please contact our office today at (913) 901-8585.