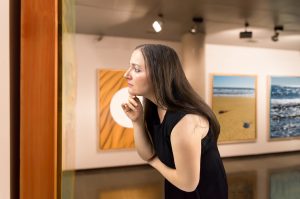 You can learn about the wild, unpredictable, and…well, the "turbulent" American experience the 1920s at the Turbulent Twenties exhibit! The Johnson County Museum hosts this exhibit, which introduces visitors to the significant social and political moments that define this decade of our history. You can learn about how this period shaped our politics, our music, and more by exploring the different cultivated space. If you want to understand American history and culture, the museum can be a great destination. If you want to be better informed about your oral health, make sure you see your Prairie Village, KS dentist for a routine dental checkup!
When:
The Turbulent Twenties exhibit has been open since August of last year, and it will conclude on May 8. The museum hours are 9 am through 4:30 pm.
Where:
The Johnson County Museum is located at 8788 Metcalf Avenue, Overland Park, KS.
Cost:
Adult tickets cost $5. For seniors, a discounted rate of $4 is available, and children up to age seventeen can enter for a cost of $3.
Activities Include:
At the Turbulent Twenties exhibit, visitors can learn more about the cultural and political experiences in 1920s America. While this was a time of significance, and seemingly one of prosperity, the decade was also a particularly turbulent moment in our national past.
For More Information:
For more information about this event, click here.
Schedule Your Next Dental Checkup With Dr. Browne!
You can count on important oral health care support when you arrange a visit with Dr. Browne! Our Prairie Village, KS dental office is ready to help you maintain your smile, and we can work with you on addressing any issues with the condition of your teeth, or the way your smile looks. To learn more, or to schedule your visit with Dr. Browne, you can contact our office today at (913) 901-8585.