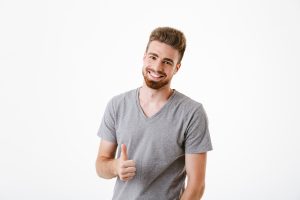 While you can have some understandable frustration at the news you have a cavity, delaying your restorative dental treatment can lead to problems you would likely rather avoid. As a cavity continues to grow, the possibility of a tooth infection increases. This occurs when decay allows bacteria the opportunity to enter your pulp, and infect the living tissues within. If you want to limit how much harm a cavity might do to your tooth, keep up with regular dental exams. Your Prairie Village, KS dentist is ready to offer treatment that helps you deal with cavities, as well as care to help you avoid them.
Stopping A Cavity Before You Experience Problems With An Infected Tooth
As it starts to form, a cavity will damage your enamel. As time passes, the amount of decay will increase if nothing is done, eventually lead bacteria to the interior of your tooth. While a cavity can be hard to notice at first, symptoms can worsen as the problem grows more severe. When your tooth becomes infected, it will take a root canal procedure to properly address it. This will also mean your dentist has to place a dental crown, rather than a dental filling, to effectively restore your tooth.
What Will Your Smile Look Like After You Receive A Restoration?
The modern restorations used by your dentist for cavity treatment are meant to provide support for your dental function, and for your appearance. Fillings and crowns can blend in with your smile, making sure you remain confident in how you look. While these restorations are popular with patients for their cosmetic benefits, they are also effective at helping your tooth maintain its biting and chewing integrity, and at preventing new infections.
Recognizing The Value Of Regular Dental Exams
Attending semiannual dental exams can give you regular feedback about the quality of your smile. As destructive as they can be, cavities can be hard for you to notice on your own. If you only see the dentist when something feels off, you may not realize how badly affected by decay your tooth has become. At a routine checkup, your dentist can spot trouble in its earlier stage, and treat the matter before you have issues with an infected tooth.
Dr. Browne Is Ready To Offer Quality Cavity Care To Patients
Dr. Browne is ready to help people in and around Prairie Village, KS enjoy effective smile care. In addition to providing quality treatment for tooth decay, our practice can meet with you during regular exams, and help you avoid future issues. If you have questions, or if you think something might be wrong with your smile, let us know! To learn more or to schedule a visit with Dr. Browne, contact our office today at (913) 901-8585.