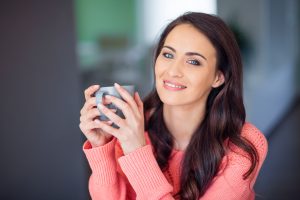 When you successfully address accumulated teeth stains, you can show off a whiter smile, and experience a nice increase in your overall confidence. If you have attempted to make changes to your teeth in the past with store bought whitening agents, you may have come away with a feeling of disappointment due to a lack of notable improvements. If you want to make your teeth brighter in a noticeable way, talk to your Prairie Village, KS dentist about a professional teeth whitening treatment. Taking this approach can lead to a more dramatic improvement, and give you the kind of stunning smile you are thrilled to start showing off!
Can I Really Count On A Take-Home Whitening Kit To Deliver Professional Results?
If you want to make the kind of changes that truly brighten your smile, you may feel as though you need to be in your dentist's office for those changes to happen. This can make the process of cosmetic dental care seem less convenient, particularly to those who find it easier to simply fit daily treatments into their schedule. You can actually take home a professional whitening kit from your dentist, and enjoy that same convenience with more remarkable results! Your dentist will include a special oral tray in your kit, which is meant to make the application of whitening gels easier and more comfortable.
What If My Problems Are Actually Caused By Something Other Than Enamel Stains?
Not every discolored smile is affected by a buildup of enamel stains. You may have a tooth that seems gray or dull after being injured, or you could have blemishes from fluorosis, a problem that develops during childhood. If your dentist reviews your smile and sees that an alternative to teeth whitening is called for, you can learn about alternative cosmetic procedures. Your smile can be greatly improved by custom veneers, which hide discoloration, damages, problems with tooth shape, and any other esthetic flaws that currently affect you.
Making Changes That Help You Avoid Future Teeth Stains
You can make changes to your daily behaviors that limit your risk for developing teeth stains in the future. Be cautious about foods and drinks that are rich in color, or darker, because they can leave staining particles behind in your enamel. You can limit the buildup of stains by brushing diligently, but even healthy teeth can start to show signs of discoloration as time passes. Switching dark liquids like coffee, tea, and soda with water can help you prevent new stains as well.
Talk To Dr. Browne About Addressing Stubborn Teeth Stains
If you are ready to find out how your smile can look considerably brighter, speak with Robert M Browne, DDS about a professional teeth whitening treatment. Our practice offers a range of cosmetic dental services to patients in and around Prairie Village, KS. To learn more, or to set up a visit with Dr. Browne, contact our office today at (913) 901-8585.