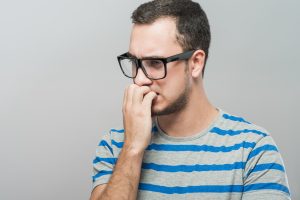 Dental sedation can help you enjoy a more comfortable experience during more involved restorative dental work. If you visit your Prairie Village, KS dentist's office for a root canal, or any procedure that might be more time-consuming or worrying, the right sedative can help you remain calm and cool in the dentist's chair. Of course, sedation is also helpful for patients who struggle with dental anxiety. If you are someone who experience bouts of unease when you even think about going in for an evaluation, the sedative provided to you can help you secure important work. It should be noted that when you confront your anxieties and receive steady professional dental support, you are less likely to need involved work in the future.
How Dental Sedation Helps Anxious Patients
Patient comfort is a priority for every person who schedules an appointment. You can look forward to a warm and friendly atmosphere when you arrive. Sedation in the form of nitrous oxide, or in the form of conscious sedation, can help you let go of your feelings of unease, and calmly undergo treatment from your dentist.
Enjoying Access To Consistent Dental Care Will Help You Maintain A Healthier Smile
People who struggle with feelings of dental anxiety may be hurting their smile more than they realize by avoiding care. At every routine dental checkup, your dentist is carefully studying your smile for problems that need attention. Prompt restorative work can protect you against the complications that make more serious treatments needed. Because you can enjoy the relaxing effects of sedation, you can feel more comfortable arranging and undergoing routine care.
Do You Struggle With Dental Anxiety? Talk To Dr. Browne About The Benefits Of Sedation
Have you allowed feelings of dental anxiety to keep you away from important dental care? Robert M Browne, DDS can greet individuals in and around Prairie Village, KS warmly, and provide an atmosphere that feels welcoming and safe. You can also count on important relief through dental sedation, which can allow you to remain in a state of comfort during a procedure. To learn more, or to schedule your visit with Dr. Browne, contact our office today at (913) 901-8585.