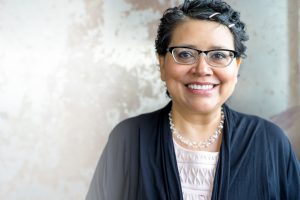 When your smile is in good condition, you may not pay much attention to the shape of a particular tooth. A problem with dental damage, including wear and tear, can draw your eye, and raise your concern. You could also have a concern because a tooth naturally seems to be the wrong size or shape. Cosmetic dental work is intended for more than just discoloration. Your Prairie Village, KS dentist can work with you to correct problems with the shape or size of teeth that are attracting unwanted attention when you smile. You can rely on this work to offer lasting improvements, and to blend in nicely with your teeth. That way, you can enjoy the benefits of cosmetic work while maintaining a look that appears natural.
Using Cosmetic Dental Work To Improve The Shape And Look Of A Tooth
Cosmetic procedures can help you by fixing issues you have with teeth that appear damage, worn, or just seem to stand out in your smile. Dental bonding work can cover up signs of damage and discoloration, while also helping improve on the size of a smaller tooth. You also have the option of receiving porcelain veneers for problem teeth. While it can take longer to have your custom veneers constructed and placed, they can offer a more durable esthetic solution.
What If You Need More Than Just Cosmetic Support For A Problem Tooth?
Sometimes, a problem with the structure of your tooth can demand more than just cosmetic work. You may need to have a dental crown placed so that you can enjoy additional functional support. Your dentist can determine whether this is necessary after examining your tooth – fortunately, modern crowns can be remarkably lifelike, and improve your smile!
Dr. Browne Can Help You Manage Problems With Your Smile By Addressing Flawed Teeth
Flaws with the shape, size, and structure of your tooth can be frustrating – luckily, Dr. Browne is ready to provide a solution through cosmetic dental work! You can be amazed at how much good a single procedure can do for your overall appearance. To learn more, or to schedule an appointment with Dr. Browne, contact our office today at (913) 901-8585.