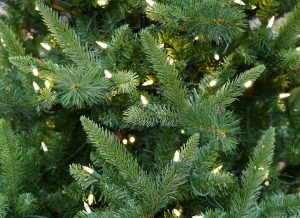 On Thurdsay, November 29, you and your family can come out to enjoy the festive fun at the thirty-third annual Prairie Village Holiday Tree Lighting Event! During this special celebration, the Corinth Square Shopping Center will welcome holiday revelers to witness the lighting of the city Christmas tree in an event sponsored by the city, as well as Prairie Village Foundation and Corinth Square Shops. In addition to the lighting, you can enjoy Christmas carols, tasty treats, and a visit from Santa Claus! During this time of year, it can be all too easy – and tempting – to indulge in a few too many holiday treats. Your Prairie Village, KS dentist wants to remind you to keep up with smart oral care practices, and make sure your next routine dental checkup is scheduled!
When:
The Prairie Village Holiday Tree Lighting Event is scheduled for Thursday, November 29. The event is set to begin at 6 pm.
Where:
This special holiday event is being held at Corinth Square Shopping Center.
Cost:
No cost is listed to attend the Christmas tree lighting event.
Activities Include:
In addition to the lighting of the tree, you can see a performance from Dancerz Unlimited, and listen to the caroling of a local chorus. Hot chocolate and other treats will also be available.
For More Information:
For more information about this event, click here.
Schedule Your Next Dental Visit With Dr. Browne!
If you want to make sure your smile stays healthy throughout the year, and especially at the holidays, smart oral care is important. Dr. Browne can help you maintain the condition of your smile, and provide treatment when you need to address a concern. To learn more, or to plan your visit with Dr. Browne, contact our office today at (913) 901-8585.