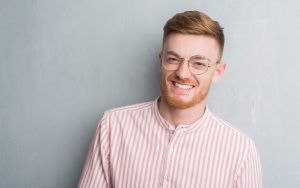 Impressive smile improvements can be more attainable than people may expect. In fact, your Prairie Village, KS dentist may be able to provide you with notable changes in as little as one appointment through dental bonding and contouring work. These procedures make it possible to fix frustrating smile flaws without relying on custom-made restorations. Instead, your dentist can perform contouring work to carefully remove excess material from a tooth, and use a special resin material to cover up unsightly concerns. Can you see all of the changes you would like for your smile through a dental bonding and contouring procedure? You can arrange a consultation to find out more, and to see how the right cosmetic dental procedure can help you.
Identifying Dental Problems, And Making Attractive Improvements
The first thing your dentist can do for you is review your smile concerns, and offer professional insights into how they should be treated. In some situations, the right approach can actually be to use a dental crown to address a problem tooth. This can be called for if the tooth is weakened, or affected by poor health. In many cases, the right cosmetic treatment can lead to great changes. If you are worried about the effects of discoloration, superficial damage, or even congenital problems, cosmetic work can be effective.
Working With Your Dentist To Make Sure Your Smile Is Healthy, And Attractive
Your dentist is able to improve your smile, but they are also prepared to help you keep your teeth and gums in good health. After you undergo cosmetic dental work, you can be eager to see that your results last as long as possible. To maintain improvements, make sure you keep up with good habits on a daily basis. You should also plan to attend regular dental exams, which afford your dentist opportunities to check on the status of your cosmetic work.
Dr. Browne Can Help You Show Off Real Smile Improvements With Bonding And Contouring Work
If you want to make real changes to your smile, you can be excited by the improvements available from the right cosmetic procedure. Robert M Browne, DDS can work with you to make positive changes, and send you away from the dentist's chair with work you are excited to show off. To learn more, or to plan your visit with Dr. Browne, contact our office today at (913) 901-8585.