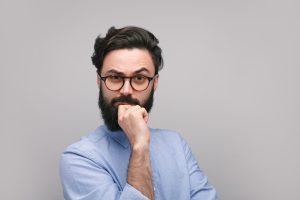 A cavity is a costly oral health mistake. While our enamel can heal from minor decay, your tooth will suffer permanent damage if a cavity is allowed to form. The larger that cavity becomes, the more permanent damage you experience. It is fortunate that modern restorative dental work from your Prairie Village, KS dentist's office can help you protect your smile when this occurs. In addition to carefully removing damaged dental material, your dentist will plan and place a restoration. Restorative dental work leads to the use of a dental crown or dental filling to offer lasting support. Both manage to imitate the look of dental enamel, and they can each provides years of cosmetic and practical benefits for you.
A Cavity Makes A Permanent Restoration Necessary
A restoration needs to be durable, because your tooth will permanently require its presence. This is why you should take a cavity seriously – there is simply no way to regain what is lost to this harmful problem. With that said, it is possible to provide protection that also addresses the way your tooth looks. If you want to make sure your restoration is staying in good condition, and continuing to support you, regular dental exams are important. At these appointments, your dentist can closely look at a filling or crown to determine if there are any problems you should know about.
Protecting Your Smile From The Effects Of Tooth Decay
Dental exams offer smile support that can help you keep your teeth clear of cavities. These visits should occur semiannually; every time you go in, you can look forward to an evaluation, and a cleaning to remove harmful plaque and tartar. You should also pay attention to your diet, and the quality of care you provide yourself when brushing and flossing.
Dr. Browne Can Provide Restorative Dental Work When You Need To Address Tooth Decay
Robert M Browne, DDS is ready to help people in and around Prairie Village, KS who need to do something about tooth decay. In addition to stopping the spread of a cavity, your dentist can offer a lifelike restoration that offers real support for your tooth. To learn more or to schedule a visit with Dr. Browne, contact our office today at (913) 901-8585.