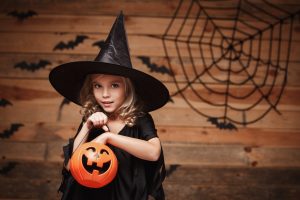 On the evening of Halloween, Prairie Village families can head out to The Village to enjoy a special Trick Or Treat event! During this special occasion, the shops will be making the most of the holiday with fun activities, including special opportunities to do some trick-or-treating. Come out in your costumes to start the evening with games, activities, and candy! Between this event, and the classic trick-or-treating your kids may want to do, you may want to take some extra care when it comes to protecting young teeth. Too much candy can lead to cavity trouble, after all. Limiting that candy consumption, and making sure your family has dental checkups scheduled with your Prairie Village, KS dentist can help protect their smiles!
When:
The special Trick Or Treat event at The Village will take place on the evening of Halloween, with activities scheduled to run from 4 pm until 6 pm.
Where:
The Village is located at 71st Street and Mission Road.
Cost:
No cost is listed to take part in the special Trick Or Treat activities.
Activities Include:
You can bring your family out in costume to do some trick-or-treating, enjoy the sights and activities planned at the shops, and – of course – take advantage of any great deals you find at your favorite stores!
For More Information:
For more information about this event, click here.
Schedule Your Family's Next Dental Appointments With Dr. Browne!
You can count on committed smile care for your family when you set your dental appointments with Robert M Browne, DDS! To learn more, or to schedule visits for yourself or a family member, contact our office today at (913) 901-8585.