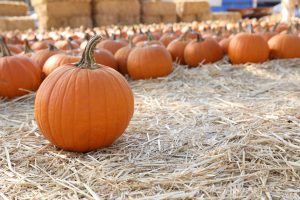 On Saturday, September 29, you and your family can go out and celebrate the fall season during Overland Park's Fall Festival and Parade event! You can enjoy the sight of the parade, which helps to usher in the fall season. You can also check out a craft fair, farmers market, and great food and drinks! There will also be live music to keep up everyone's spirits. This is a daylong event with plenty of activities for people to enjoy, and lots of opportunities to make the most of your weekend! The beginning of fall means we will have several holidays to celebrate soon, and one of the first is Halloween! The candy may taste great, but it can do not-so-nice things to our smiles. Make sure you have routine dental care scheduled with your Prairie Village, KS dentist!
When:
The parade and festivities will be taking place on Saturday, September 29. Activities will occur throughout the day, from 8:30 am until 5:30 pm.
Where:
The parade and other activities will be located at Santa Fe Commons Park, in Overland Park, KS.
Cost:
There is no admission cost listed to take part in this event.
Activities Include:
In addition to watching the fall parade, you can check out the craft fair, visit the farmers market, and enjoy great live entertainment!
For More Information:
For more information about this event, click here.
Schedule Your Next Dental Visit With Dr. Browne!
You can enjoy dedicated oral health support during every visit you make to see Dr. Browne! Our practice is proud to help families in and around the Prairie Village, KS area maintain great smile health. To learn more or to schedule a visit with Dr. Browne, contact our office today at (913) 901-8585.