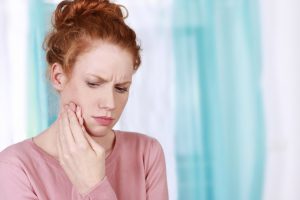 Because they can leave you in pain, and with significant smile problems, a dental injury can cause real distress. If you experience harm that results in a chipped or cracked tooth, or even the loss of a tooth, you can count on emergency care from your Prairie Village, KS dentist's office. By providing prompt support, your dentist can address pain, and take care of the visible effects caused by damage. The expert attention you receive can make it more likely that a damaged or dislodged tooth can be saved. However, if the damage is too serious, your dentist can use the appropriate prosthetic dental work to make sure your smile is restored.
Counting On Emergency Care When You Have A Damaged Or Dislodged Tooth
Emergency dental care can address discomfort caused by an injury, and address any potential issues with infection. By providing prompt care for your problem, your dentist can ensure that your discomfort, and signs of damage, are effectively addressed. Because your dentist provides access to prompt support when you face an emergency situation, you can look forward to relief, and enjoy a better chance at your tooth being saved.
Will A Dental Injury Change The Way I Look?
Modern dental restorations make it possible to treat a tooth, while keeping your appearance consistent. If you need a dental crown, one made from lifelike material can imitate your tooth, so your smile is not changed. Attractive restorations are even available if your tooth cannot be saved by emergency care. Dental implant support even offers the kind of stability that can make your prosthetic dependable in biting and chewing tasks.
Dr. Browne Can Provide Care In The Event Of A Dental Emergency
A dental emergency can certainly lead to some panic. Fortunately, patients in and around the Prairie Village, KS area can look forward to care from Robert M Browne, DDS if they have an emergency. We are proud to extend urgent care to our patients, so they can look forward to the support they need in a situation where they are dealing with a chipped, cracked, or lost tooth. To learn more or to schedule a visit with Dr. Browne, contact our office today at (913) 901-8585.