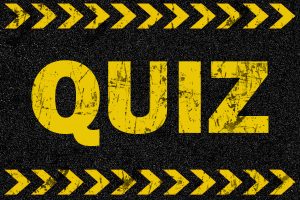 A dull, discolored smile can make you look unhealthy, it can make you feel self-conscious, it can be surprisingly hard to address if you are relying on store bought whitening agents. Fortunately, your Prairie Village, KS dentist's office can help you make big changes through professional cosmetic dental care. For many people, a professional whitening kit they take from their dentist can lead to dramatic improvements. The prescription-strength agents used in this kit can remove stains below the surface of your enamel, which can be left behind when you use over the counter products. In cases where something other than enamel stains are affecting your smile, your dentist can talk to you about alternative cosmetic dental treatments, which can lead to great changes. 
Questions:
True Or False: You can take home a professional whitening kit, and see big changes to your appearance within two weeks.
True Or False: Store bought whitening products can remove surface stains, but fail to address discoloration below that level.
True Or False: The only cosmetic treatment that can address smile stains is a professional whitening treatment.
Answers:
True! When you perform daily treatments with a professional whitening kit, you should be able to see your results in just ten to fourteen days!
True! Store bought whitening agents and whitening toothpastes can help people deal with unattractive stains on the surface of teeth, but leave deeper stains alone. With a professional treatment, you can remove those stains, and see more dramatic improvement.
False! In cases where a person has intrinsic discoloration, or discoloration that stems from an internal problem, porcelain veneers can be the recommended treatment. Having veneers put in place can help to cover up discoloration caused by dental injuries, side effects from certain medications, or issues with fluorosis.
Talk To Dr. Browne About Making Your Smile Brighter!
Robert M Browne, DDS can help you enjoy remarkable smile improvements through the right cosmetic dental procedure. Your smile can benefit greatly when you take home a professional whitening kit, which can remove stains you have found difficult to treat. To learn more or to schedule a visit with Dr. Browne, contact our office today at (913) 901-8585.