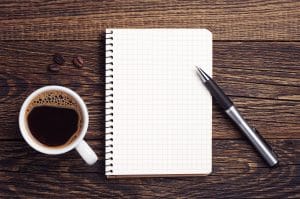 Have a hankering for a good cup of coffee? Love some nice, invigorating conversation over a yummy cup of Joe? Well then. The upcoming Coffee With A Cop may be an opportunity that you'll appreciate!
About Coffee With A Cop
Our community Coffee With A Cop event is a relaxing morning get together with the Prairie Village Police Department, during which you'll sip on a delicious, steaming cup of coffee from Hattie's Fine Coffee, while a friendly conversation goes on! Have questions? Want to hear what your neighbors are thinking? Curious about what's happening in our area? Our officers will be happy to answer your questions and hear what you have to say during this laid-back chat!
About The Location
Hattie's Fine Coffee is located at the following address:
4195 Somerset Drive
Prairie Village, KS 66208
The Date And The Time
Join the conversation and the coffee time on June 22nd, 2018 from 8am to 10pm.
Who You May Contact For More Info
You are more than welcome to call Sgt. Travis Gray at 913-385-4620 if you have questions.
Take Time To Take Care Of Your Teeth
See us for visits, whether preventive or restorative, so you may ensure your smile health is in peak condition. Learn more by scheduling a visit in Prairie Village, KS by calling Robert M Browne, DDS at (913) 901-8585.