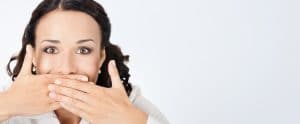 When you stare at your reflection in the mirror and you smile, what is the first thing that you notice? Is it that you wish you could find an improvement for the front teeth only because what you're seeing is a smile that's not poorly balanced but your front teeth are crooked? Perhaps you just have some little gaps that you are tired of seeing. Before you assume you're going to be faced with a lack of options because most treatments are here to realign your entire smile, we have good news!
We Offer Invisalign-Like Aligners
When what you need is improvement for the front teeth of your smile and you'd really like something Invisalign-like (but you don't actually need Invisalign), we've got something else. We offer a treatment that's similar but that's for your unique cosmetic needs. It's called MTM Aligners. They're clear and look like what you're envisioning but they don't offer such heavy duty changes. Just what you require.
We Offer Cosmetic Treatments, Too!
Maybe you don't want trays. Maybe the reason you don't want trays for the improvement for the front teeth of your smile is because the issues are really very easy to take care of. Moving teeth around seems not-so-essential. For these types of concerns, we often suggest cosmetic care. Of course, to know what you really need, it's important to talk it over with the team during a consultation. Chances are good that bonding, contouring, or veneers will help! There's no time like the present to find out.
Treat Your Front Teeth With Our Care
Fix esthetic concerns with your front teeth, so your entire smile looks beautiful as a result. Learn more by scheduling a visit in Prairie Village, KS by calling Robert M Browne, DDS at (913) 901-8585.