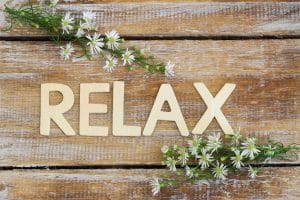 It's so easy to overlook the fact that when we are not relaxed, we are tensing our bodies. When we tense certain muscles, it can end up negatively affecting any aspect of our health, which means our oral health is included. If you wouldn't exactly consider yourself the most relaxed person in the world (or you're simply aware that you could probably stand to do something about your tendency toward tension already), then we are happy to remind you: Issues like bruxism, TMJ disorder, and more become less likely when you're feeling footloose and fancy free.
Try A Mindfulness Practice
What does this mean? Well, a mindfulness practice just means find something that helps you turn off the "chatter" in your mind, as you center your thoughts and let go of that stress you internalize (and that becomes muscle tension). It will help protect your oral health in addition to so many other systems of your body! Yoga is an option. Meditation is another.
Tap Into Your Creative Side
If a particular practice doesn't sound like something you're interested in but you are a very creative individual, remember that the creative arts are often known for their therapeutic value! Go ahead and draw, paint, sing, dance, play an instrument, or whatever it is that helps you "let go," and you'll benefit from it.
Exercise
There's no part of you, oral health included, that won't benefit from plain old exercise. Get those muscles moving and those endorphins released as your stress and tension melt away!
Avoid Damage By Speaking With Us About Stress Reduction
Remember that we can help you address damage but we can also help you prevent it when you see us for consistent checkups! Learn more by scheduling a visit in Prairie Village, KS by calling Robert M Browne, DDS at (913) 901-8585.