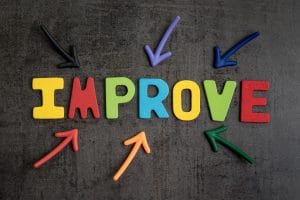 Oh, the problems you can improve with cosmetic care! While you may figure cosmetic treatments may help you out with a problem here or there, you may be surprised by just how comprehensive and helpful this area of improvement can become for you! As you begin investigating the issues that often upset patients regarding their smiles, you may be pleasantly surprised that there's a treatment out there to fix everything from widespread discoloration to even a strangely shape tooth.
The Shape Of Your Teeth
Don't like that your teeth don't seem to display the shape you want? Do you think this detail is what's keeping you from a pretty smile? Shape is something that we can alter with cosmetic care. An easy route? Porcelain veneers.
Problems With Tooth Dimensions
Yes, of course, the dimensions of your teeth are what play into the shape of your teeth. However, with this detail, we're specifically referencing teeth that seem too wide, too skinny, too long, or too short. Talk with us about cosmetic care, as multiple options can assist you.
The Shade Of Your Teeth
Bonding can cover up stains. Whitening can remove stains. Veneers will camouflage stains. If you have discoloration, cosmetic care is here to help.
The Shape Of Your Gums
You may not necessarily realize that the shape of your gums is what's bothering you. Or, you might know that's exactly what's wrong. No problem. Cosmetic help to the rescue!
The Texture Of Your Teeth
Yes, cosmetic dentistry can even help with this problem. Sometimes, the surface texture of teeth isn't smooth, so when it reflects light, your teeth don't look as attractive as they could. We can fix this!
See Our Team For Details Regarding Cosmetic Care
When you're ready for the changes you've been dreaming about for your smile, it's time to let us know by scheduling a cosmetic consultation. Learn more by scheduling a visit in Prairie Village, KS by calling Robert M Browne, DDS at (913) 901-8585.