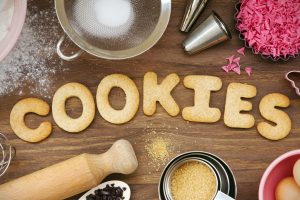 What's more interesting than having the chance to ask your neighborhood cops and firefighters all sorts of questions? Getting to do so, while indulging in a delicious cookie, of course! If you've got the time and have a question or two, take a moment out of your day for the upcoming Cookie With A Cop And Firefighter!
Event Details
This is a community even in which you'll nibble on some free cookies as you have the chance to talk with our area police force and firefighters. Ask questions or simply listen to discussion started by other town members. It's an agenda-free event, which means our local law enforcement is there simply to hear what you have to say and to respond!
Event Schedule
The event is taking place on Friday, May 4th, 2018 from 11am to 1pm.
Event Location
Head to the Great Harvest Bread Co. which you will find at:
4002 W. 83rd Street
Prairie Village, KS 66208
Event Admission
Free!
Invite List
All are welcome (kids, too).
Contact Information
You may call 913-385-4603 to ask questions about the event.
See Us For Comprehensive Dental Care
Come on in for the care you and your smile need, so your teeth, gums, and other tissues stay in excellent condition. Learn more by scheduling a visit in Prairie Village, KS by calling Robert M Browne, DDS at (913) 901-8585.