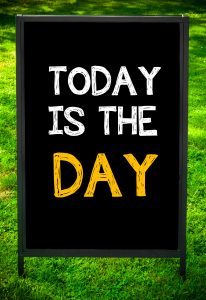 The day you decide that you want whiter teeth is the day that you may find yourself both very excited and also unsure about the next steps you should take. There are some to avoid and then some that you should most certainly choose to ensure you're on a path toward achieving your goal in a healthy, safe, successful way. Take time to consider the pathway we suggest you take and you'll find yourself with the improvement you want within very little time!
Avoid Stuff That We Don't Offer
When you're interested in whiter teeth, the first thing you should remember is to avoid anything that we aren't offering at our practice! If you think you can scrub your teeth white with certain toothpastes, if you've seen products at the drugstore that look promising, etc., just say no! They won't offer the safe and effective improvement you need.
Do Simply Schedule A Consultation
Just call us and set up a visit. It's very easy to do and it will save you time in the long run. During your visit, we'll go over all possible solutions that will help you attain whiter teeth, you'll learn about costs and time, we'll talk with you about anything you've been curious about, and you'll have a solid education!
Choose The Treatment That Fits Your Goals
Once you've seen our team for your educational visit to determine whether your whiter teeth may come from bonding, veneers, or whitening, you will be able to choose which treatment you think best matches up with your goals. Ready to get started? Call us to schedule your selection and we will see you soon.
Whiten Your Smile With Our Professional Care
See our team for the professional services you need to attain whiter teeth! Learn more by scheduling a visit in Prairie Village, KS by calling Robert M Browne, DDS at (913) 901-8585.