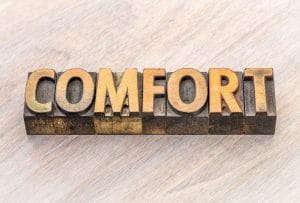 When you're investigating ways to align your smile, if MTM aligners are of interest to you, one of the things you will want to know more about is their comfort level. Are they going to feel comfortable when you place them in your mouth? How about as they shift your smile into alignment? Will that feel okay? If not, what should you do? Fortunately, this type of orthodontic system is generally considered quite comfortable within the spectrum of your options for smile alignment. Learn about the details and what to do in the case of minor discomfort!
Against Soft Tissues
The answer regarding whether MTM aligners will be comfortable against your soft tissue is a resounding yes, yes, yes! Unlike orthodontic treatments with components like brackets and wires, wearing clear aligner trays means there's nothing placing pressure on your softer tissues, stabbing you, or causing discomfort. You'll wear smooth plastic that won't rub against cheeks, lips, or gums. There's no need to worry about a thing. They'll slip on and off comfortably and will be easy to wear every day.
When Shifting Your Teeth
Regardless of the particular treatment, you will find that when your teeth begin to shift, you can end up with some soreness. Fortunately, the use of MTM aligners minimizes this potential discomfort. For your best experience with this orthodontic solution, we encourage you to try two things:
When you start a new set of trays, place them in right before you go to sleep, so you snooze through the initial shifting
Use over-the-counter pain relievers, so the temporary soreness does not bother you
Learn About MTM Aligners With Our Help
Find out what you can expect from aligners when you choose our MTM Clear Aligner system, so you have an easier time making choices for your smile. Learn more by scheduling a visit in Prairie Village, KS by calling Robert M Browne, DDS at (913) 901-8585.