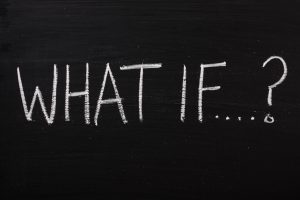 It's one thing to deal with a toothache and then a restorative treatment to fix whatever the problem is. It's another thing to discover that the best solution for the health of your entire smile is for that tooth to be removed with an extraction. This may leave you wondering, "What will I do if tooth loss happens to me?" Since we understand that you might not know much about what happens to your grin after the tooth is gone, we would be pleased to help you become nice and knowledgeable. You will soon see that it's nothing to feel concerned about.
Before Your Extraction
Before you receive an extraction, rest easy. We are going to plan your tooth replacement before you ever lose your tooth! Remember that prosthetic dentistry offers you multiple avenues through which you may replace your tooth. You won't need to worry that you're headed toward a life with a smile that has an opening. To the contrary, a complete smile is on its way to stay.
After Your Extraction
Once you have lost a tooth or received an extraction, we can move forward with prosthetic dentistry plans. What if you have already experience tooth loss and don't have a plan in place, you wonder? Come on in, so we may help you choose a prosthetic. We provide dental bridges, full or partial dentures, and dental implants. We are here to assist you with your tooth replacement needs.
If You Have Additional Questions
Have questions, concerns, thoughts, etc. about tooth loss? We don't expect you to know this stuff yet. Schedule a visit, so we can talk!
Schedule Tooth Loss Help Today
If you are going to lose a tooth or are already dealing with tooth loss, remember that we offer comprehensive prosthetic dentistry to restore your smile. Learn more by scheduling a visit in Prairie Village, KS by calling Robert M Browne, DDS at (913) 901-8585.