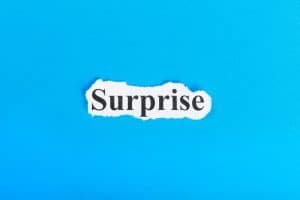 Tooth loss isn't something that you want to experience or that you necessarily want to treat. However, if it does affect you, then treating is by far your best response. Figuring that if you ever lose a tooth, you'll just do your best to pretend the problem isn't there? We think you may want to learn about some things you may not realize just yet, so you can keep the details of your oral health sorted out and safe.
#1: You May End Up Needing Orthodontics
If you experience tooth loss, you may end up needing orthodontics in the future. What's that, you ask? Orthodontics? Don't you just need to replace the teeth or ignore the openings? Unfortunately, there are problems that may develop due to missing teeth, one of them being misaligned teeth. The teeth that you did not lose will move about, in an effort to use the entirety of your arch. Replace those teeth to avoid the problem.
#2: TMJ Disorder May Follow
Beyond any other frustration, you may also find that tooth loss leads to TMJ disorder or makes it worse. Your teeth line up "just so" for balance. Even losing one tooth can damage that balance, which stresses your jaw joints.
#3: You Have More Options Than You Think
Whether it's the type of tooth replacement you have available to you, the natural appearance you can expect from it, the modern functionality and beauty, or the many ways you may finance your treatment, you may have many more options than you imagine after tooth loss. Instead of just making one big guess that replacing your teeth isn't for you, think again and come to learn a lot more from us.
Learn More About Tooth Loss Options With Us
Gain a whole new understanding of what you can expect regarding addressing tooth loss, so you feel motivated to complete your grin. Learn more by scheduling a visit in Prairie Village, KS by calling Robert M Browne, DDS at (913) 901-8585.