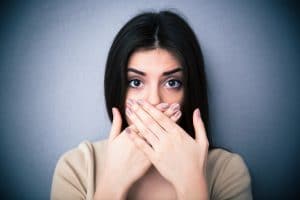 If you break a tooth, we know that you're not going to be too thrilled. However, when you can overcome the initial shock that you just experienced some damage, we think you'll be happy and relieved to learn that there's help ahead! Glance through our fast facts, so you feel less uncertain and concerned about this possibility and much more prepared!
Fact: We Need To See You ASAP
We don't need to see you in a week or two if you break a tooth. We need to see you as soon as possible. A truly broken tooth is one that is open. Bacteria, as a result, can hop on in. Stave off the possible consequences of this issue (like a serious infection) by hightailing it into our practice.
Fact: You Should Bring The Pieces (If You Can)
If you can find the pieces, you should place them in a container that seals well and bring them along. If not, it's okay!
Fact: You Cannot Fix It Yourself
When you break a tooth, remember that no matter what you find on Pinterest or hear from friends, you cannot fix it yourself. Sure, you can take medicine that offers relief if it hurts. However, you'll need care from us right away.
Fact: Chips Are Often Just Cosmetic Problems
Think you broke a tooth but it's just a small chip? This usually does not warrant immediate care. Instead, we can fix the damage with cosmetic care when you're ready.
Fact: It's Better To Come See Us
It's better to see us than to not see us. Even if you feel fairly certain that your break isn't serious, come on in. It's a safer decision than making assumptions.
Consider The Facts If You Break A Tooth
Come in to see us if you break a tooth. Determining whether you need treatment (or not) right now is the best choice. Learn more by scheduling a visit in Prairie Village, KS by calling Robert M Browne, DDS at (913) 901-8585.