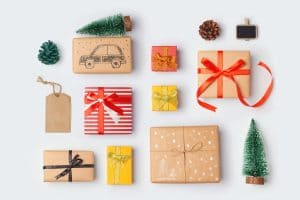 Have you spent so much time focused on Thanksgiving that you realize you're going to have to sharpen your focus and get serious about your holiday gift shopping very soon? If so, you might want to remember to stop by the Christmas Bazaar for some exciting gift-giving options.
What Is This?
The Christmas Bazaar is an opportunity to get into the holiday spirit, while you enjoy nibbling on some cozy snacks and shopping for something special for friends, family members, and more! Make selections from a wide variety of vendors, so everyone gets a gift from the heart this year! (Note: Any donations will go in support of Sadie Paws Mission therapy dogs).
Where Is It?
The event is going to be held at First Southern Baptist Church, just a quick drive from Prairie Village, located at:
8600 West 91st Terrace
Overland Park, KS 66212
When Is It?
Visit the bazaar on Saturday, December 2nd, 2017 from 9am to 5pm.
How Much Is It To Get In?
It's free!
Can I Learn More About The Event?
You may contact the church at 913-381-0467.
Maintain Your Grin With Smile Care
Don't let the winter go by without your preventive care. Contact us soon to set up your next appointment. Learn more by scheduling a visit in Prairie Village, KS by calling Robert M Browne, DDS at (913) 901-8585.