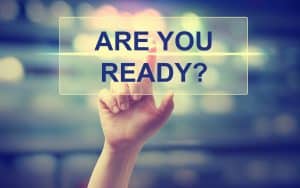 Are you ready for dental emergencies? Of course, you're likely not chomping at the bit and "ready" like you might say you're "so ready for that upcoming party" or "very ready for a new wardrobe." What we mean here is, are you prepared for handling an urgent dental problem, should one occur? If you're not sure or you're shrugging your shoulders to this question, we think you'll feel much better if you have some simple suggestions ready for use. Just in case you need our care on the spot, it will be a smooth experience.
It's Essential To Keep Our Information Handy
When dental emergencies happen, you need to contact us in a split second! Having our information handy (maybe you program it into your phone) will make calling us, scheduling your visit, and coming right in so easy. Get this ready, so you don't find yourself scrambling for our contact info.
If It's Serious Damage, You'll Want To …
When you have broken a tooth or dislodged a tooth, if you can find the pieces or the tooth, then you'll want to bring them with you. These types of dental emergencies will seem overwhelming but there's not reason to get extra upset. If you can find the pieces, great. If not, come to us without them. As for how to store the tissue that you can find:
For pieces of a broken tooth, place them in a sealed bag or sealed plastic container, etc.
For an entire tooth, you have two choices. First, see if you can gently and very delicately pop it back into place in your mouth. If not, don't force it at all. Instead, store it in a sealed plastic bag or plastic container. In this case, fill it with salt water or milk to keep it safe.
Call Us For Help During Dental Emergencies
If you deal with sudden oral trauma, we are here to take your call and to see you ASAP! Learn more by scheduling a visit in Prairie Village, KS by calling Robert M Browne, DDS at (913) 901-8585.