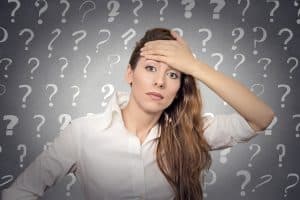 As much as you get that warm and fuzzy feeling knowing that we offer emergency dental care, you might not know what to make of it when you need it most. Should you actually call us if something seems very wrong with your smile? Will we be able to see you? Will we consider your problem an emergency or will we think you're overreacting? The truth is: You know when you require urgent care and we will never treat you as though you're feeling too concerned about your smile! Let's clear up some misconceptions, so you can make the most of emergency treatment if you need it.
Misconception #1: It's Only For A Damaged Tooth
There are many reasons to come see us for emergency dental care. So, before you worry you're being a little wimpy and that you should just pretend everything is okay, think again! We won't think poorly of you. We will admire the fact that you take wonderful care of your smile. So, what constitutes an emergency? Something that requires immediate care, such as:
Very bad pain
Consistent pain
A crack, break, or a dislodged tooth
Food stuck between teeth
A cut (though, if you're experiencing blood loss, head to the ER)
Anything that threatens your oral health or ability to function if not treated ASAP
Misconception #2: It's Better To Wait It Out
Nope, not true. If you have severe pain, don't wait to see if it will get better. If your tooth is cracked, don't hope against hope that it won't get worse or become infected. Damage will inevitably lead to complications. When it's serious, see us right away for emergency dental care.
Misconception #3: Squeezing You Into The Schedule Is Difficult
We're here for you! If you need us, call. We will make the time to address your dental emergency.
Call Us The Second You Require Emergency Dental Care
Need help with your smile immediately? Simply call us up and we will take care of the details. Learn more by scheduling a visit in Prairie Village, KS by calling Robert M Browne, DDS at (913) 901-8585.