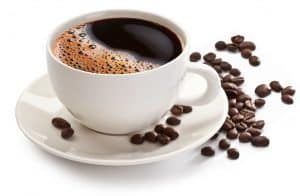 You may or may not have noticed that our community is quite wonderful at keeping the lines of communication open between our residents and our police force. If you've attended any events "with a cop" in the past, then you're already familiar. If not, then this is your chance to attend the upcoming Coffee With A Cop, while you get to know our local men and women in uniform.
What Is This?
This Coffee With A Cop event is just what it sounds like! You'll stop by a coffee shop to grab a cup of Joe and to meet a local law enforcement officer. If you've ever wondered about what they do, come up with inquiries but weren't sure who to ask, etc., then this is your chance! Stop by and say hi.
When Is It?
The coffee and chat event will happen on November 10th, 2017 from 7am to 9am.
Where Is It?
Enjoy a hot cup of coffee and some enlightening discussion at Panera Bread at the following location:
8300 Mission Road
Prairie Village, KS 66208
May I Call The Venue?
You may contact Panera Bread at (913) 381-8885.
See Our Team Today For Healthy Holiday Smiles!
Don't wait too long to come in for your cleaning, checkup, and any restorative needs. The sooner we see you, the better your smile will feel and look for 2018! Learn more by scheduling a visit in Prairie Village, KS by calling Robert M Browne, DDS at (913) 901-8585.