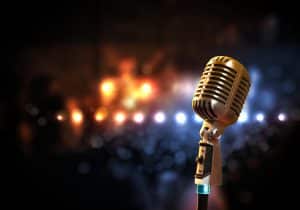 Are you a big fan of Alison Krauss's songbird voice? Do you love a particular one of her 14 albums? If so, you won't want to miss out on this opportunity to see her live and on stage, singing for you and an entire audience! Add David Gray's deeply moving singer-songwriter performance to the mix and you've got yourself a very magical night. Get your tickets for Alison Krauss & David Gray before time runs out!
About the Event
This is a chance to catch this co-headliner tour, featuring Alison Krauss and David Gray, who will be performing across the US for a total of 21 shows!
Event Location
The concert will be performed at the Starlight Theatre. You will find this venue at the following:
4600 Starlight Rd
Kansas City, MO 64132
Event Date and Time
The concert will be held on October 8th, 2017, beginning at 7pm.
Event Admission
Tickets for this event range from $25 to $145 dependent upon seating location.
Contact Information
For answers to your questions about the venue or particular events, you may call (816) 363-7827.
Keep Clean Teeth By Keeping Appointments
Don't forget to schedule your dental cleaning appointments. They help you maintain a very clean smile when combined with your efforts with home care! Learn more by scheduling a visit in Prairie Village, KS by calling Robert M Browne, DDS at (913) 901-8585.