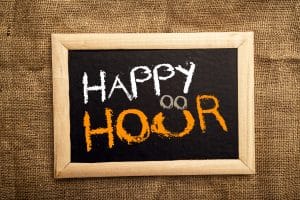 Are you someone who never turns down a great happy hour? Happen to have a soft spot for important causes and raising funds? If so, you may want to add the Boos for Booze Happy Hour Fundraiser to your list of Halloween events!
About the Event
This is the Boos for Booze Happy Hour Fundraiser event! It's a chance to indulge in your favorite drinks, while you raise money for St. Jude Children's Research Hospital. Join in by selecting a ticket or a package that may include drinks, a raffle, and coupons! The cash bar will donate proceeds to the hospital.
Event Location
The event is being held at Posh Party Event Venue, the address of which includes the following:
4600 West 89th Street
Prairie Village, KS 66207
Event Date and Time
Plan to attend this event on October 26th, 2017 from 5pm to 8pm.
Event Admission
Admission ranges from $10 to $100, depending on the particular package you prefer. Check the Facebook page for details.
Contact Information
Want more information? No problem. Call (913) 766-9471.
See Us Two Times Every Year
Don't overlook how important it is that you schedule your visits with our team once every six months, which equals twice a year! Learn more by scheduling a visit in Prairie Village, KS by calling Robert M Browne, DDS at (913) 901-8585.