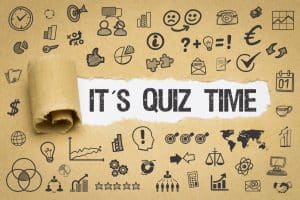 We know that wondering about teeth whitening candidacy can make some patients concerned that they aren't going to be able to find a way to enjoy a whiter smile. The truth is, fortunately, there are many paths down which you may travel to attain a whiter grin! Whether you qualify for traditional whitening or not, coming in to talk with us about your options is a good plan. Find out why this is the case by taking a brief quiz.
Quiz Questions: True or False?
True or False: Qualifying for teeth whitening is your litmus test to determine whether you qualify for cosmetic care at all. If you aren't a candidate for whitening, you won't be a candidate for other treatments.
True or False: When it turns out that traditional whitening is not going to provide you with the stain lifting you need, we will examine other treatment options that can guide you toward an exceptionally lovely and vividly white grin.
True or False: The main reasons you may find yourself unable to qualify for conventional whitening include: Your teeth stains are internal and unreachable with traditional whitening, you simply don't respond to whitening, you want a more dramatic improvement than we can achieve with whitening, or you have extremely sensitive teeth.
Quiz Answers
False. It's often the case that a patient will not qualify for teeth whitening but will qualify for other cosmetic care treatments. Don't make assumptions! Come in to find out more.
True. There's more than one way to whiten a smile. As a result, we encourage you to talk with us about your other options, which may include bonding or porcelain veneers. They will most certainly offer you a beautiful smile transformation.
True. There are many reasons you may not qualify for whitening. Regardless of the cause, simply remember that we are happy to help find a solution that will work for you!
Learn All About Your Options For Attaining A Whiter Grin
Come see us to talk through the solutions we offer for helping you achieve a whiter smile. Learn more by scheduling a visit in Prairie Village, KS by calling Robert M Browne, DDS at (913) 901-8585.