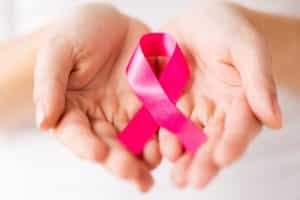 Prepare to participate in the Light The Town Pink event, which promotes awareness during National Breast Cancer Awareness Month. If you'd like to take part in supporting the community in the effort to protect lives from the effects of breast cancer, then this is certainly a wonderful opportunity.
About the Event
Light The Town Pink will be marked by a fun Pink Lighting Ceremony at The Village Shops in Prairie Village! You can expect to ooh and ahh at the beautiful light display, while you enjoy live entertainment and more (it's fun for every member of your family). The event will encourage women to schedule mammograms, offer helpful medical resource suggestions, provide education, and will raise money for Camp Bluebird.
Event Location
Take part in this community event at The Village Shops in Prairie Village, located at the following:
Mission Rd and 71st Street
Prairie Village, KS 66208
Event Date and Time
The fun will take place on Thursday, September 28th, 2017 from 6:30pm to 8:00pm (the lighting will happen at 7:30pm).
Event Admission
Donations will be accepted at this event!
Contact Information
If you are interested in learning more or in scheduling a mammogram, you may contact Shawnee Mission Health at 913-676-2505.
Schedule Checkups, Cleanings, And More With Us
Come see us for your every smile care need. From restorative to cosmetic and preventive, our dental care will protect and improve your grin. Learn more by scheduling a visit in Prairie Village, KS by calling Robert M Browne, DDS at (913) 901-8585.